Drink From the Deep » Frustrations, God's heart, Love, Priorities, Religion » Love, for the Day is near
I know I talk about Love.  I can't help it!  It's in me, around me, coming out of me, and is who I am called to be (and to do).  I hope you don't get tired of hearing about Love – because He doesn't get tired of you! 🙂
I just wanted to encourage you all today with what I was reading in my devotions this morning.
Romans 13:8-14
"Let no debt remain outstanding, except the continuing debt to love one another, for whoever loves others has fulfilled the law. 9 The commandments, "You shall not commit adultery," "You shall not murder," "You shall not steal," "You shall not covet,"[ and whatever other command there may be, are summed up in this one command: "Love your neighbor as yourself." 10 Love does no harm to a neighbor. Therefore love is the fulfillment of the law.
11 And do this, understanding the present time: The hour has already come for you to wake up from your slumber, because our salvation is nearer now than when we first believed. 12 The night is nearly over; the day is almost here. So let us put aside the deeds of darkness and put on the armor of light. 13 Let us behave
decently, as in the daytime, not in carousing and drunkenness, not in sexual immorality and debauchery, not in dissension and jealousy. 14 Rather, clothe yourselves with the Lord Jesus Christ, and do not think about how to gratify the desires of the flesh."
Just a few days ago God spoke to me these same words – that the dawn is about to break forth – the night is almost over and soon we will see the light.  It is time to wake up and watch – it's time to wake up and see the rays of light burst forth from the horizon and illuminate the land before us.  We have been on a journey –on a boat – expecting to find land, a new land, a promised land – but it has been dark for a long time and many have gone to sleep.
It's time to wake up! 🙂

Wake up Church!
Wake up Bride!
Wake up Kids!
The day is dawning and the Light is coming! (YAY!)
Get ready!  Prepare and get ready for the next phase of this journey!
A call to LOVE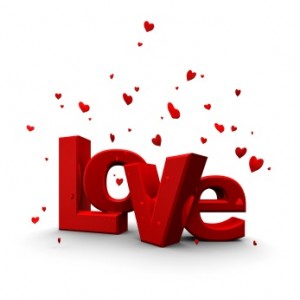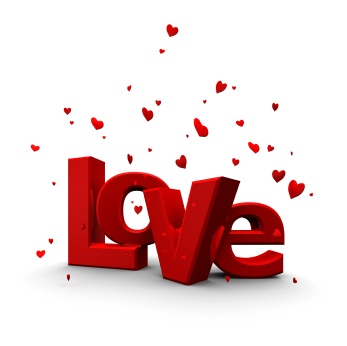 There is more to these verses (and to the vision that God showed me the other day) than just a calling to purity and holiness, to a new season coming, a revealing of the Promised Land in our lives, or even the soon returning of Jesus.  Underscoring it all is a call to LOVE . . . to love (a verb; to love one another, live in a loving way, etc), and to Love (a noun: to the person who is Love – God).
Trying to love
So many people strive to do the right things (of course – so many don't, as well).  They are trying to live according to the 10 commandments, to do good and not evil, to avoid punishment, to earn a place in heaven, or earn more rewards when they get there.  They are striving.  They are seeking.  They are doing it all out of their own strength and desire to avoid punishment or earn rewards.  And through it all they are getting frustrated at their inability to do all these "laws" well (or even at all).
There is an easier way!
I guarantee it!
It is through Love!
Christ came to fulfill the Law (of Moses . . . the 10 commandments, etc) – and He did that through His life – through His death on the cross, and through who He is . . . LOVE.
When you live a life of love (like Jesus did) – you won't want to murder, covet, steal, commit adultery and more.  Your actions will be the result of your internal character, attitude, convictions and God's presence – not vice versa.
God doesn't reside in and with you because you love Him (and do good) . . . He is in you and with you because He loves you! 🙂
Isn't that great?!
Doesn't that just set you FREE?!  Free from striving – free from guilt – free from having to work to avoid punishment or gain rewards!
"We love because he first loved us." – 1 John 4:19
That is awesome!  Read on . . .
"If anyone acknowledges that Jesus is the Son of God, God lives in him and he in God.  And so we know and rely on the love God has for us." – 1 John 4:15-16
God is Love!
"God is love. Whoever lives in love lives in God, and God in him.  In this way, love is made complete among us so that we will have confidence in the day of judgment, because in this world we are like him.  There is no fear in love.  But perfect love drives out fear, because fear has to do with punishment.  The one who fears is not made perfect in love." – 1 John 4:17-18
"If anyone says, 'I love God,' yet hates his brother, he is a liar.  For anyone who does not love his brother, whom he has seen, cannot love God, whom he has not seen.  And he has given us this command:  Whoever loves God must also love his brother." – 1 John 4:20-21
(Italics, bold and underlines are mine for emphasis)
You are loved!
You cannot love on your own. You cannot fulfill all the laws, rules, policies, legalistic expectations, etc – without love residing in you and working through you.
Work out of love
Treat people out of love (unconditional . . . yes – even to those who are mean to you  .  . . your enemies).
Fulfill God's commands out of love – out of your love relationship with Him, out of love for Him, but most of all – out of His love for you!!  I know that when someone loves me, and I know they really love me no matter what (unconditionally) – it makes me love them even more, and I want to do anything to please them as well.
This is what I am talking about!
Christianity is not a religion – but a relationship!
It's not about laws – but about Love!
If you have been living under guilt and condemnation because you can never seem to "do the right things" or do things right . . . or if you feel like you can't help but keep sinning and you feel bad for not being able to stop . . .
Then realize . . .
You can't do it on your own!
You were never designed to be able to!  You were "set up" by your forefathers (all the way back to Adam and Eve) to struggle with sin and try to be perfect on our own (which is impossible!).  So if realize that you are not able to be perfect on your own – Congratulations!  You are so right! 🙂  If the enemy keeps whispering in your ear that you can't do it, that you'll never be good enough on your own, etc. – He's right!  You can't and  you never will!
BUT . . .
When we accept Jesus into our life – we die to that "old" person – that sinful nature – that inability to do good on our own – and we step into a "new" person/life (we are "born again" – born as a new creation/person!) . . . a sin-free nature – with all the ability to do good . . . but not on our own – but through Christ!
"I can do ALL things through Christ who strengthens me!" – Philippians 4:13
So today – I encourage you to dive deep into this concept (really – this Person!) called LOVE!
Seek that love relationship.  Seek the One who is the Lover of your soul!  Seek to know His love for you – and stop striving to love (or do good) on your own!
It is only through a personal encounter and relationship with the Person who is Love – that you can really know how much you are loved, understand just what love is, and then be able to fully live out of love!
You can't do it on your own.  But you can – through Love!
I think the Beatles had it right when they sang – "All you need it love, love . . . love is all you need!"
Love truly is the basis for everything in our lives!
Drink Deep of God's love for YOU today . . . and know that you are truly loved . . . "no matter what!" (as my youngest daughter would say)
– L 🙂
Filed under: Frustrations, God's heart, Love, Priorities, Religion · Tags: condemnation, Condemnation, encouragement, Encouragement, Featured, Frustrations, God's heart, Love, Priorities, relationship, Relationship, Religion