Drink From the Deep » Uncategorized » Born Alive!
October 26th, 2008 | Add a Comment
This woman will inspire you! Please take the time to watch it! (pause the music at the bottom of this blog first)
I love it when she said "I'm God's girl! Don't mess with God's girl! . . . You better be nice to me because my father runs the world!"
Related
Filed under: Uncategorized · Tags: Abortion
Drink this water . . . and never thirst!
"Sir," the woman said, "you have nothing to draw with and the well is deep. Where can you get this living water? . . ." Jesus answered, "Everyone who drinks this water will be thirsty again, but whoever drinks the water I give him will never thirst. Indeed, the water I give him will become in him a spring of water welling up to eternal life." John 4:11-14
Send me Drinks!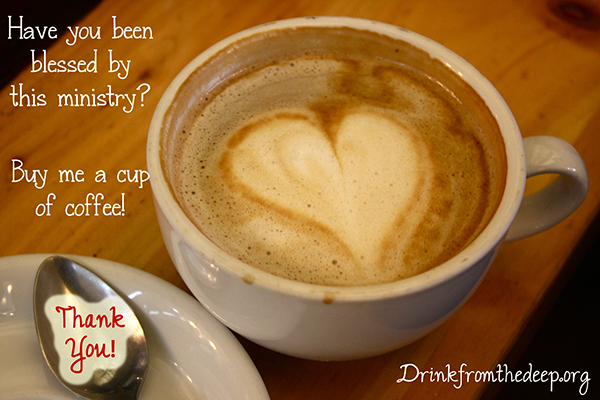 Donate and support
Types of Drinks
What others are saying
© 2018 Drink From the Deep